We are a small, family operated business with single family homes and townhouses for rent in Adams County, Pennsylvania.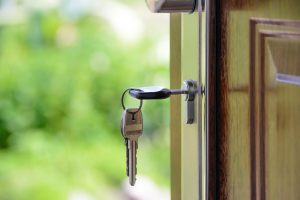 Our aim is to provide quality housing for those moving into the area, young adults who are entering the work force, empty nesters who want to downsize for more carefree living and those who prefer to rent because they don't want the responsibilities of home ownership.
All of our rentals are in Adams County with the majority of them in the Gettysburg Area School District. Our initial rental lease term is for one year and continuing on a month to month basis thereafter.
The properties on the website are not necessarily what is available nor a comprehensive list of what we have to offer. The ones listed are examples of the rentals we have.
Our rentals range from $850 to $1400 per month plus utilities and includes stove, refrigerator, washer, dryer and air conditioning. However some also have dishwashers, microwave ovens, garbage disposals and water softeners.We also have fully furnished corporate rentals and will consider short term leases with price adjustments.
We require a security deposit and credit check.
And we're pet friendly!
Our Lease/Rental Application is available here as a PDF file.
You need Adobe Acrobat Reader to print the application and send/bring to us.